Postgraduate Programs
TDTU fosters the Master and Ph.D. programs in cooperation with other universities in the world with the aim to:
1.    To promote the relationship between Ton Duc Thang University (TDTU) and partners in the field of education and scientific research.
2.    To give our young lecturers/researcher the opportunity to study and research following European standards, through which they can learn and improve their competence, the ability to work independently when carrying out research, and promote international collaboration.
3.    To enhance the quality of teaching staff, researchers at TDTU, other universities and community as well as the quality of human resource for  economic - social development.  
4.    To create foundation for building up high quality Master and PhD programs, developing TDTU to become a research university, and apparently building up the prestige and prove the capacity of TDTU in general and TDTU's faculties in particular.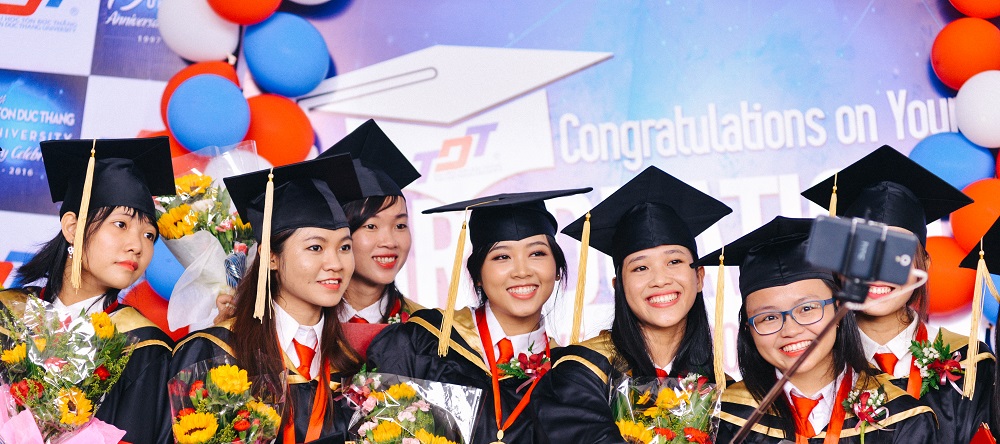 Ton Duc Thang University currently offers a Masters Program in cooperation with the Hasselt University, Belgium and 21 International Doctoral Programs  in cooperation with international universities in the form of part-time (Sandwich).
Fields of training (Master programs):
Transportation Engineering
For more information about enrollment of this program, please click here
Fields of training (Ph.D. programs):
Technical University of Ostrava:
Informatics;
Communication Technology;
Computational and Applied Mathematics;
Electrical Machines, Apparatus and Drives;
Electrical Power Engineering;
Electronics;
Technical Cybernetics;
Theory of Construction;
Geotechnics;  
Municipal Engineering and Construction;
Fire Protection Engineering and Industrial Safety.
Tomas Bata University:
Management and Economics;
Finance;
Automatic Control and Informatics;
Engineering Informatics.
University of Chemistry and Technology, Prague:
Biochemistry;
Microbiology;
Biotechnology;
Food Chemistry and Analysis;
Food Technology;
Environmental Chemistry and Technology.
For more information about enrollment of these programs, please click here