Human resource development & Working environment
Human resources play an important role, not only in the university's strategy but also in the arena of internationalization. We are growing steadily based on these objectives:
The workforce training projects are added in order to serve the continuous requirements as well as the integration and development requirements. Every year, the university chooses some of the most excellent graduates and sends them to study overseas with our scholarships with the hope that this team will be trained and guided appropriately for their future positions (teaching and researching) in each department subject, etc.  
The internationalization of our team of lecturers and researchers on campus: the university offers a policy to support, upgrade and filter the team of lecturers, staff and researchers so as to meet all the integration criteria and requirements, including:
Setting up criteria and standards for the requirements on the research activities, teaching and working and making sure that they all fit in the global standards. 
Sending lecturers and researchers to study overseas with the hope of refreshing their mindset and getting access to advanced knowledge.
Prioritizing the recruitment of graduates from prestigious universities in the world, especially the ones in the TOP 500
Offering programs to raise the English proficiency of the administrative staff, security teams and other departments (to attain at least B2 level, based on CEFR)
Organizing more international academic exchange programs
Encouraging and attracting more foreign experts and Vietnamese experts who live abroad (even if they are retired, as long as they are in good medical condition) to work at TDTU. 
Recruiting foreign lecturers and researchers with the right policy to attract great minds both domestically and internationally to come and work at TDTU. The university welcomes experts from Vietnam and other countries to coordinate and share new ideas with us. At the moment, the number of full-time foreign teachers who are working with TDTU is approximately 200. They are all offered the best conditions to develop and contribute within the scope of their majors. Besides, other support such as accommodation, medical services and other legal formalities, including VISA, residence card, etc. are also given.
The policy of expanding our team of foreign professors: the university welcomes professors and experts from around the world to come here and work at TDTU (teaching, doing research, exchanging ideas and theories, etc.). They will be offered suitable schedules and other benefits (office, accommodation, domestic transport, living expense, etc.), just to discover more about the working environment at TDTU. We hope that with such a solid foundation, more and more professors will grow fond of coordinating with us in the creation of new projects and plans.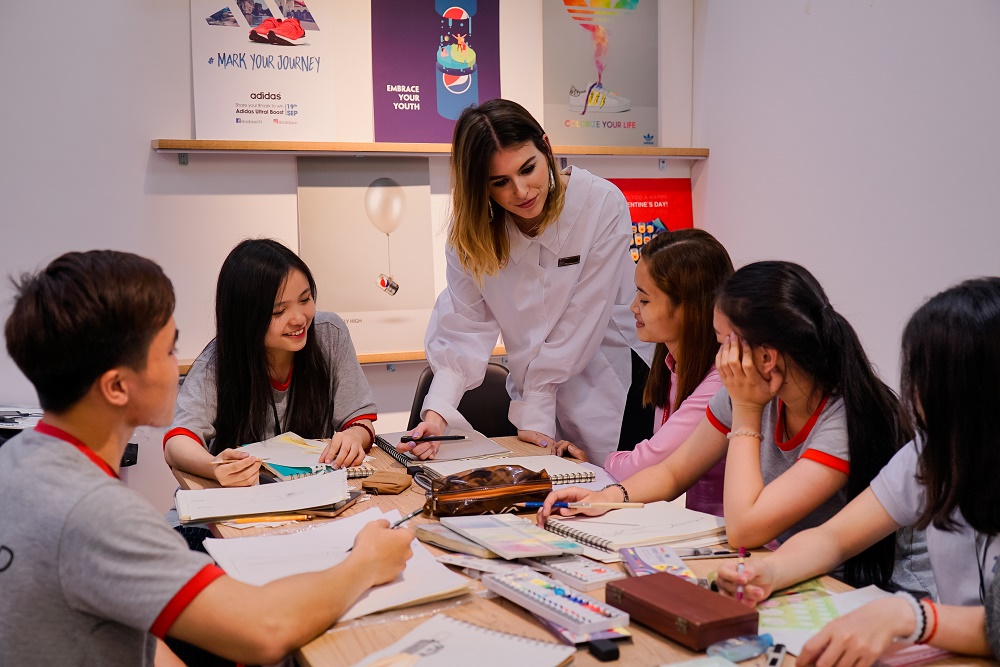 Ton Duc Thang University (TDTU) is a diverse and exciting place to work. We have a comprehensive training and professional development program that provides our employees with the skills to enhance their performance in the workplace and grow in their careers.
TDTU has 5 campuses in Ho Chi Minh City, Nha Trang City (Khanh Hoa Province), Bao Loc City (Lam Dong Province) and Ca Mau City. TDTU is the first public university in Vietnam to be granted 5 stars by QS for Facilities with its modern studying area with air conditioned classrooms, laboratories, simulation labs; a 24/7 library of international standard; 5-star secure dormitory which is well-equipped with a bus stop, a supermarket, a bookstore, ATMs, a sport shop, ... Especially, the sports complex including national parade ground, multifunctional sports hall, 2-star stadium certified by FIFA, a swimming pool, a tennis court, and a volleyball and basketball court, etc. These facilitates the physical development of students and staffs besides the educational activities and working at TDTU.
TDTU was proudly presented the certificate of "Environmentally Friendly Campus" by the Vietnam Federation of UNESCO Associations and announced in Top 250 universities of sustainable development by UI GreenMetric World University Ranking. 
At TDTU, we pride ourselves on offering the best working spaces to our staff. We have extensive plans to continue the modernization of our campus over the coming months and years, and create the ideal environment to work and study.